DATA SCIENCE
CONSULTING SERVICES
Data science applications are not limited to any specific manufacturing or service industry. It has proved its immense potential to businesses across the globe. Irrespective of the type of business sector of the clients, the experience of our experts is set to offer them precise solutions that they seek from our data consulting services. We engage with client's core team at different levels of their organization to gauge the current business processes and operations in place before formulating the different data science technologies that will be most coherent for getting the desired outcome. Our seasoned experts have rendered their services for variety of businesses, big and small, and have helped them significantly improve the top-line as well as bottom-line of their balance sheets.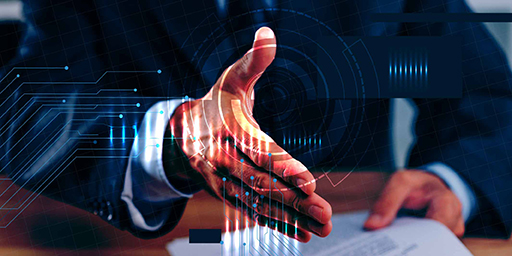 COGNITIVE ANALYSIS
In the e-commerce business environment, there is no sales person to assist you in what you are looking to buy in the online store. Cognitive analysis serves to guide the customer in the online store with associated options and possibilities to get the sales conversion. While browsing online, the user leaves some significant footprints which help the cognitive analytic to determine the preferences of the customer. It is used to increase the business potential for the companies by providing improved customer services by preempting the needs or requirements of the customer. It is also an important tool for the cyber security of businesses. Our experts apply cutting-edge technology innovations to reveal the preferences of your existing as well as future clients by exploiting the wealth of information lying untapped in your systems.
Solutions
We provide wide range of Flexible & Useful solutions in Data Science.
Chatbots
Chatbots today, are used increasingly by all business organizations as it enables customers to converse with machines using native language. These serve as solutions for customer frustration from Customer Care Call Assistance. Importantly, they are successful in addressing simple issues, thus largely acceptable by customers. One can see it being extensively used by major online stores in customer service where these chatbots assist in shopping choices and product recommendations to the clients. Similarly online news portals like CNN have deployed chatbots for latest news. It is also very helpful in the airline industry, for example, it helps in scheduling – Alaska Airline's chatbot is hugely successful in helping their customers. Our team at Shreyan can develop suitable chatbots to assist your customers 24x7 and enhance customer satisfaction as well as your business image in the market.
TensorFlow
TensorFlow is the latest deep learning technology employed by Machine Learning enthusiasts across applications in research and production. Some typical examples of use of TensorFlow is image recognition, word embeddings, natural language processing and etc., have proven to be hugely successful outcomes of this technology. This open source software library for machine learning, developed by Google Brain, is fast and flexible. Our team of experts in flow programming use TensorFlow to focus on the overall logic of the application of the customer as the program takes care of the mathematical computational part to predict the outcome.
Predictive Analysis
Predictive Analysis is a very important tool in determining the customer responses or market patterns using the historical data sets. It provides the trends and patterns which hold true in new situations, thus help largely in decision making. Our team of experts use different technologies such as machine learning, deep learning algorithms, AI, Statistical algorithms and etc., to extract pertinent information from the existing data set to forecast future opportunities. It helps in managing resources for the businesses, predict inventory management, growth opportunities and host of other scenarios for the business.
Machine Learning
Machine Learning is probably the most widely used application in Artificial Intelligence since its focus is to develop computer programs that can access data and learn to use the data points in various different vantage points. Its efficiency improves with experience and machines can help find the different correlations within the data set. Our team, at Shreyan, has a deep understanding of the Machine Learning algorithms and helps the clients get benefit of the technology in their business models for future growth.
Natural Language Processing
Natural Language Processing is the branch of Artificial Intelligence that enables interaction between native language and computer machines. Today, NLP technology is penetrating into the market across different industry or domains. "Hey Siri" and "OK Google" are typical examples for everyone to experience its usefulness. Executives at Shreyan have expertise on this trending branch of AI and can help your business gain superior edge to retain customer loyalty as well as other areas of your operations by enhancing efficiency through machine translation, summarization, text mining, etc. Be it Health Care, Finance or Customer Assistance, NLP has been very successful across businesses.
Dynamic Pricing
Dynamic Pricing is also called surge pricing or demand pricing and is widely used by e-commerce players, omni channel retailers, airlines and etc. It uses advanced algorithms based on demand, supply, inventory, competition, event and host of other relevant factors. It serves as strong profitability lever for businesses but has its own pitfalls. Shreyan's team has implemented successful projects for customers by developing core dynamic pricing algorithms based on big data and machine learning tools. The deft use of price elasticity and optimization models helps clients evolve dynamic strategy to remain ahead of competition and increase market share in this highly competitive environment.
Sales Prediction
Sales Prediction is an integral process for every business to meet the future challenges or goals, and Machine Learning algorithms can help in making tangible estimates in this direction. It is possible to gain insightful interpretations of possible trends in the times to come using the historic data intelligently into the models developed by Shreyan's team of experts. They have demonstrated their capabilities for numerous clients in retail, finance, insurance and host of other business sectors.